Martin Fabricius TRIO feat. Mathias Heise at Copenhagen Vinter Jazz Festival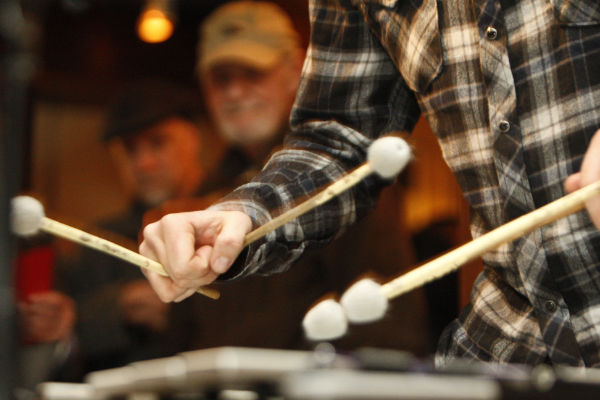 February 18th 2012 9 PM at Nørrebro Bryghus
Facebook event click here
This is an evening I'm looking extremely forward to. Not only is it great to be invited to play at the Copenhagen Vinter Jazz Festival, the lineup itself is very exciting for me. Christian Hougaard Nielsen, who plays on my first CD, when Sharks Bite, is back. He's a wonderfully imaginative and extremely gifted bass player who masters the melodic and virtuosic playing style of his former teacher NHØP. Behind the drums is Anders Ramhede. As a jazz drummer, Anders has a rather unusual "day time gig" being rockstar in the Danish rock band Magtens Korridorer…. but armed with a set of brushes and sat behind a small jazz drum kit he works absolute magic. Finally, but not least, the young and extremely talented harmonica player, Mathias Heise, will be joining us. Mathias is this years receiver of the 40.000 kr music award, Rødovre Music Award…. well, the city of Rødovre are lucky to be associated with such talent as are we.
We'll be playing music from my two CD's, When Sharks Bite and The Speed of Why as well as some new pieces I'm looking forward to present to you.
I hope to see as many of you as possible for a night of good music, excellent beer and if you're hungry, great food.
All the best
Martin