New CD out now!

A brand new CD with chris Lavender and I has just been released.
Hurry up and get a copy of this CD… we offer a 100 year full satisfaction guaranty:0)
GDC – europe
CDBaby – the rest of the world
Itunes – Denmark (the CD will be on Itunes everywhere but the links might be different)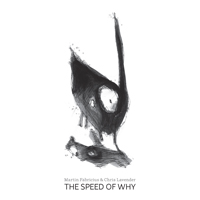 This is how we would describe the music:
Smooth sonic textures and catchy melodies are the key elements of this unique duo comprised of Martin Fabricius and Chris Lavender. As long time friends and collaborators who met as students at the Berklee College of Music, Martin and Chris have honed a specific sound that crosses the production aesthetic of 1970's ECM recordings with the melodic sensibilities of popular European and American folk traditions. The combination of the pristine and silky sound of the vibraphone with the low and timbrally rich sound of the touch-guitar is a perfect match.