CD's and sheetmusic
This is an overview of where you can purchase my music.
Your support is extremely important to me. Your encouragement is what keeps me going, writing and producing music. Without you, there would be no music.
Thank you for your support!
Download my music:
You can find my music on most download shops
Buy a CD:
This way you get the highest sound quality.

Buy CD's with Martin Fabricius as a sideman:

Sheet Music: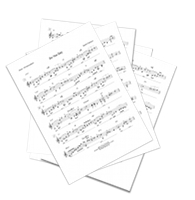 So You Say – Vibraphone solo piece. A complete note-for-note transcription of the solo as played on YouTube with dampening- and pedaling marks and chord symbols. 6 pages in a pdf file.